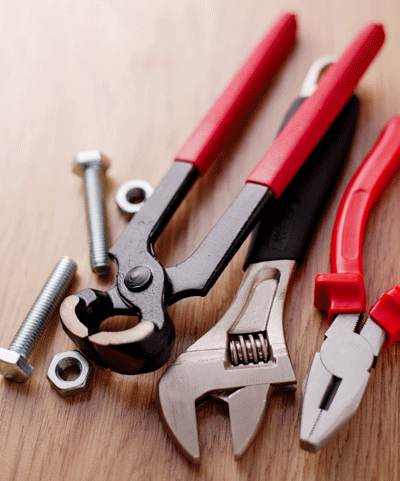 Company Profile
We are all faced with drainage problem's at one point in time or the other and these challenges not only present disruptions to our lives and severe inconveniences, but also health risks.
Poor construction or obsolete materials are the cause of almost all drainage problems. They can be frustrating, especially when they occur in important areas such as kitchen sinks, bath tubs or toilets.
In some cases, you may be unaware of your own damaging actions. No doubt, it may be difficult to find an affordable and professional drainage company to fi these problem's effectively.
---
---
Who We Are - Manchester Drainage
Manchester Drainage is an independent and self-sufficient company comprised of experts who strive to meet the individual drainage needs of each home in Manchester.
We have over twenty years of experience and participate in on-going training to stay up-to-date with the latest methods to meet a variety of drain system needs for both residential and commercial properties.
We are skilled in unclogging sinks, toilets and baths; dislodging and fixing blocked and defective sewers or erecting new ones if it is compulsory. Not only are our professionals fully qualified and trained, they have also been taught the best customer service and work practices.
Likewise, our equipment is top of the line as well as our techniques, ensuring lifetime satisfaction at a reasonable price. Your satisfaction remains our top concern.
Our Core Values - Manchester Drainage
Our core company philosophy is built around the principles of integrity, professionalism, and true service. We will always abide by these principles as our business continues to grow.
For as long as we have served, we have been a close-knit, personal organization. Manchester Drainage does not adhere to average or superior service grades.
At Manchester Drainage, we don't classify our services into according to quality offerings. We deliver quality services to our customers, as individuals not clients, because we understand they want durable solutions for their drainage problem's and at an affordable price.
We empathise with your discomfort about that blocked drain. We understand the distress and interference a damaged sewer can cause to your regular activities. When we hear that sigh, we pull out all the stops to ensure that your routine isn't interrupted any more than necessary, and that you get back to normal, as quickly as possible.
Manchester Drainage And You Drain Partners
We instil every method based on thorough investigation and analysis when we offer our services; if the best solution for your drainage system is the traditional sewer excavation, we are not scared to deliver the service.
We have a number of important partners, who range from high quality equipment manufacturers and suppliers to our most important partner, you.
At Manchester Drainage, we are conscious of the important role you can play in keeping your drain flowing and we give you free advice with respect to that.
Our skilled professionals fi your drain exceptionally and also offer information on the required things to be done to ensure that your drain works longer.
Every Manchester Drainage drainage service comes with a standard long-term guarantee, but we want to ensure that you enjoy the service for much longer.
---
Unquestioned Clarity
We inform you about your drainage diagnosis as we work. When you know what's in there, you can understand the repair methods that we suggest, and the explanations we give you for them. Then, when we are done, we make sure to show you our completed work, with a thorough explanation.
We only charge for services rendered. We never charge you for call-outs, pre or post-service inspections, or quotes. That is not a competitive measure. It is mainly because of our guiding principles for excellent service delivery.
Our work isn't followed by technical jargon or little time for questions. We're average people just like you who believe you should know what went wrong, why, what can be done about it, and what will be the cost involved.